A group of boys of Viareggio, regular costumers of the Casino's cafe, one day decided to organize  a parade of carriages festively decorated in the Via Regia, to celebrate the last day of Carnival. It was February 24 of 1873. Since then, the parades have continued to change and grow up to become what they are today: parades of colossal foats of papier-mache, a riot of color, music, dance, that form what since long time is considered the largest carnival in Europe.
"Carnem levare", remove the meat. This Latin expression pointed out the feast of Shrove Tuesday, when they ate all the meat before the forty days of Lenten fasting. Hence the Carnival, which since ancient times (take for example the Roman Saturnalia) is that time of the year when every dissolution of obligations is justified, before a return to the order represented by the beginning of Lent.
So let yourself go to the pleasures of the palate, enjoying all the sweets of carnival tradition as "cenci" and "frittelle" and always keep in mind the "sacred" motto: "during Carnival every joke counts!"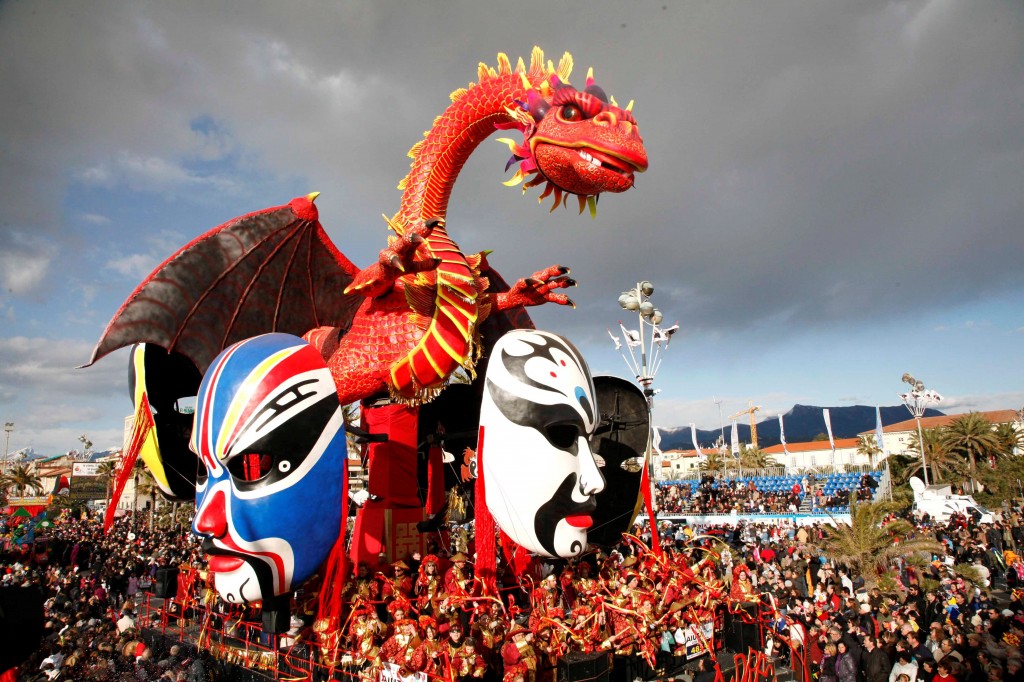 – visit the web site of Viareggio Carnival to discover all the events: the parades, i veglioni, the neighbourhood parties, masked dinners and much more!
– others great Carnival Appointments also in Marlia with "Carneval Marlia", in Pietrasanta, in Porcari